Some kind words from our 7,850+ DC tennis players
(76,300 + nationwide)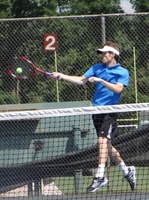 Member Since 05/17/09
Most flexible and easiest way to get out and play competitive tennis matches in the DC area. I enjoy the flex league with play-off format and the new tourney.
Member Since 06/15/12
This league is great! I have played more tennis than any other year. Some weeks I have played 6 matches in a week and 2 matches in one day.