Some kind words from our 8,400+ DC tennis players
(80,700 + nationwide)
Member Since 03/19/16
It was great experience with TennisDC playing for the first time. Thanks for providing opportunity to play with various players. I am thoroughly enjoying it and referring my other hitting buddies.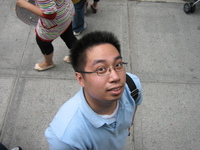 Member Since 07/23/09
This site is awesome! They find the people with the best match up against each other and work it out. Keeps the playing field even!